浮世
Ukiyo is rooted in Japan's history. It means "浮 – float" and "世 – world/society." It was used to describe Japanese lifestyle to escape the pressures of the world and rediscover meaningful pleasures.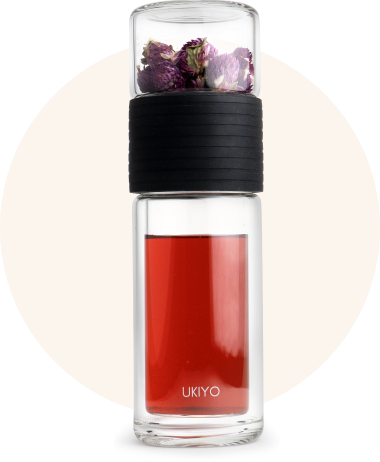 Ukiyo Sense
Personal tea brewing
Double-walled glass tea infuser to brew your favorite loose leaf tea or fruit-infused water and keep it warm or cool on the go.
Discover
Ukiyo Wood
Natural pleasure
High-capacity 16oz glass tea infuser with a bamboo wood lid and an ultra-fine stainless steel filter. Practical beauty.
Discover
Ukiyo Steel
Steeping durability
The evolution of our smart tea infuser, with stainless steel at its core. Elegant, durable, designed to travel with you anywhere.
Discover
USDA Certified
Organic Japanese Teas
A range of USDA Organic Certified Japanese loose leaf teas, created with the organic farming philosophy in mind and blended by Japanese tea masters.
Explore the teas
What are your daily rituals?
We all have our rituals - our little ways of achieving calm. Lights out, candles lit, a warm towel, a soothing bath. Ukiyo is ready for that moment of peace, for your desire for balance.
We live for those little "big" moments
"I recognised a culture that had evolved to cherish peace amidst the pressures of modern life - if only for a few minutes at a time. But in a floating world - a Ukiyo world of reflection and enjoyment - a few minutes can make all the difference."
- Davide Barbieri
Founder of Ukiyo Sense
Don't take our word for it
★★★★★

"Brewing tea is somewhat of a satisfying activity, it became my daily routine. Love to do it with this bottle!"
★★★★★

"Impressed with support, I had a few questions and they replied in 30 minutes with a quick solution. Lovin' the infuser!!!"
★★★★★

"Style on point! Excited to give it as gift. Arrived in 3 days from shipping."
★★★★★

"Coral colour is unusual and looks awesome. Rubber hook makes it practical. Thanks!"
★★★★★

"Delivery came in real quick. Impressed by the build quality and how easy it is to clean. Nice one..."
★★★★★

"Truly delicious. A fermented tea with detox properties --- lovin' every sip of it!"
Our commitment
Ukiyo's team of experts works hard to provide you with the best possible customer experience. We offer free & easy returns for all orders and a professional customer support.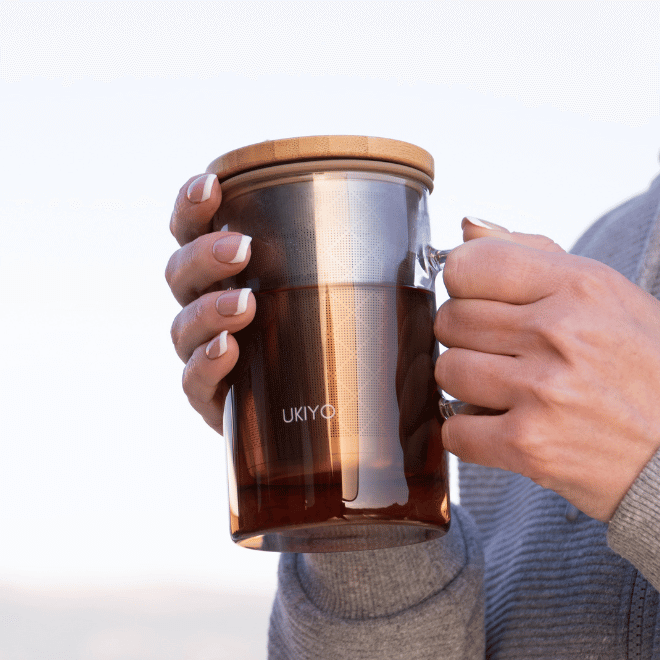 Brew a healthy organic tea, sip your favorite fruit infusions through Ukiyo's range of unique reusable tea infusers. Designed for your everlasting drinking pleasure.